The Fire Department has proudly served the Township of South Hackensack as a 100% volunteer organization since 1922. Today, we are in desperate need of new volunteers in order to continue providing our valuable services.
What's In It For You...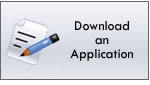 Free training in firefighting, rescue, and first-aid
Money toward retirement through our Length of Service Award Program (LOSAP)
The opportunity to serve a good cause within the community
A camaraderie among fellow firefighters unlike any other
And much more
What is LOSAP?
LOSAP, the "Emergency Services Volunteer Length of Service Award Program" was signed into law in 1998. This program provides tax-deferred income benefits to active volunteer members of emergency service organizations such as volunteer fire departments and first aid squads. The funds are provided by the governing municipality and deposited into a plan similar to the deferred compensation plans permitted for county and municipal employees. Volunteers can earn up to $1,597.00 for each year of service. This investment can grow sizably over time.
For further information on LOSAP please visit the NJ Division of Local Government Services web site at www.nj.gov/dca/divisions/dlgs
For additional information about joining SHFD please call 201-440-3264. Applicants are required to work within the main body of town or reside within two miles of the main body of town.