SHFD History
In January, 1922 a group of men organized the first team of firefighters in the former Lodi Township; the area which is presently known as the Township of South Hackensack.
The firehouse was erected on Calicooneck Road as is still in use today. The first fire truck, a Seldon, was purchased in 1926 from Ridgefield Park.
The first alarm system consisted of a series of locomotive rails with hammers attached. These were known as "gongs" and were placed in various locations so that the signal could be heard throughout town.
The Township purchased a Model A Ford in 1928. Later that year Fire Company Number 2 was organized and the Seldon truck was transferred to Company 2. In 1932 the Township purchased an International fire truck and also purchased a Pierce Arrow from Park Ridge shortly after.
The Township continued to grow as the years went on. A modern alarm system was installed in 1941. A siren, which was purchased for $25.00, was installed in a tower and placed on the old disposal plant on Huyler Street. In 1943 the fireman purchased telephone poles and wire in order to install additional alarms where needed.
In 1949 each fire company received an International pumper truck capable of delivering 500 gallons of water per minute. Each firefighter received their own turnout gear in 1950. Prior to that time each fire company had about 12 sets of turnout gear which was distributed on a first come, first served basis. Firefighters arriving after the turnout gear was distributed had to fight fires in their street clothes.
In 1962 a GMC rescue truck was purchased for Company #1. In 1966 an American LaFrance Snorkel was purchased for Company #2, followed by an American LaFrance 1250 GPM pumper for Company #1 in 1968. This established South Hackensack as one of the better equipped departments in the area.
Today the current fleet consists of
401 - 2010 American LaFrance 1500 GPM Pumper
402 - 2003 American LaFrance 90ft Mid-Mount Ladder
403 - 2021 Spartan Pumper/Rescue
407 - 5 Ton Rescue Vehicle
14ft rescue boat
The department currently has 24 active members and responds to approximately 200 calls, drills, and meetings per year.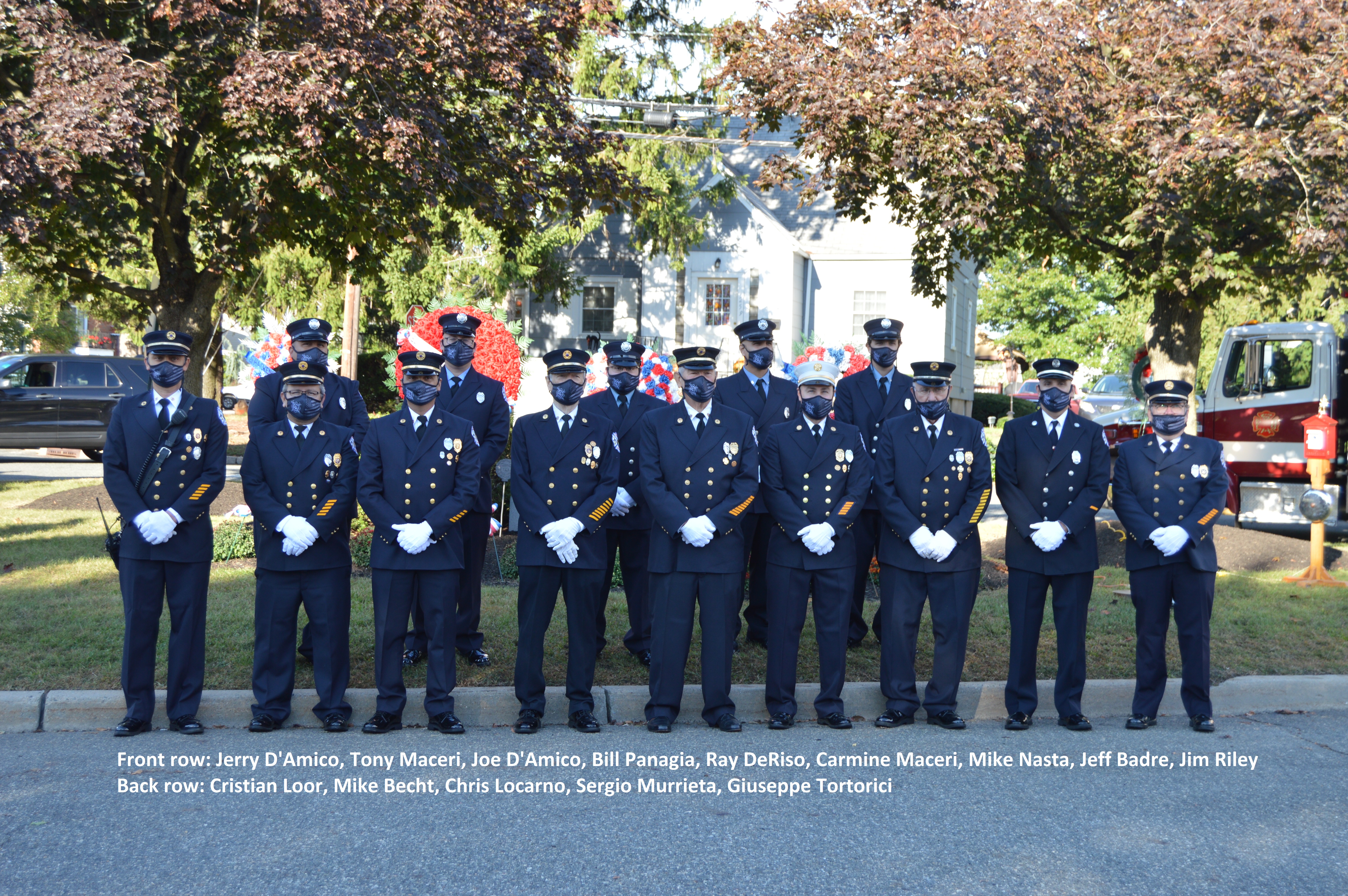 South Hackensack Fire Department - 2021