This May is Mental Health Month; South Hackensack is raising awareness about the connection between physical health and mental health, through the theme Fitness #4Mind4Body. Each Tuesday in May an article will be provided meant to educate and inform individuals about how eating healthy foods, gut health, managing stress, exercising, and getting enough sleep can go a long way in making you healthy all around.
---
Gut Brain Connection
That gut-wrenching feeling in the pit of your stomach is all too real – your gut is sensitive to emotions like anger, anxiety, sadness, and joy – and your brain can react to signals from your stomach. All the more reason to eat a balanced and nutritious diet – so that your gut and your brain can be healthy.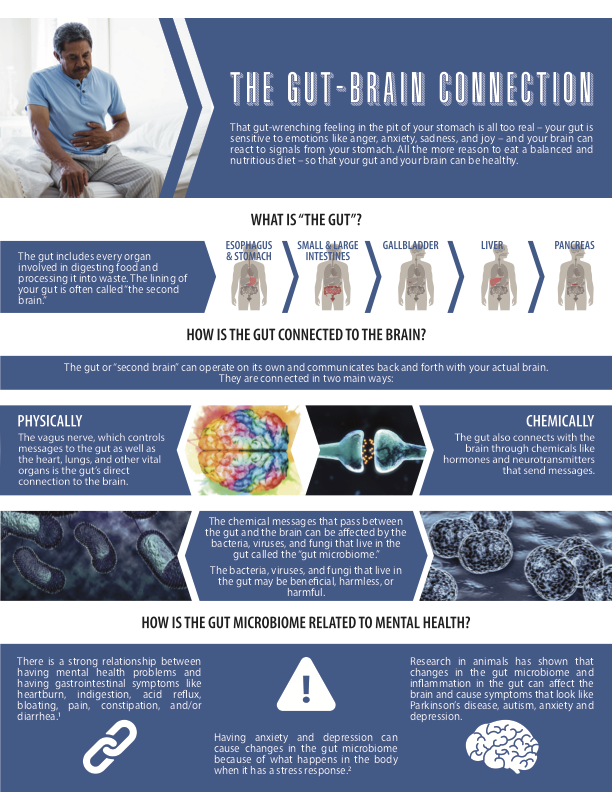 Fact Sheet – Gut Brain Connection